This is what our athlete Sarah Russell had to say about her training with us so far!!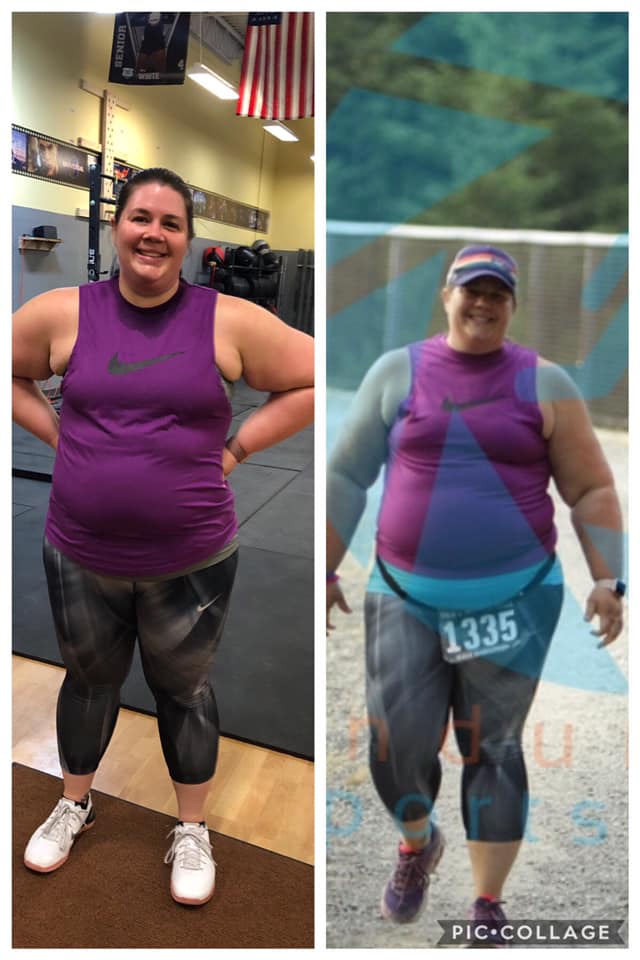 Photo on left was last night after my first CrossFit open games WOD 1. Right was July 2018. Same clothes - 7 months apart
The photo on the right motivated me to want to make a change. I was tired of feeling (& looking)like the marshmallow stay puft man
I also wanted to share because so many people ask me how much weight i have lost. While I know it's intended for the best it isn't the only way to measure progress. Ive only lost 17lbs! Yep that's right, only 17! 😱Stop 🛑measure health by just your weight.
I've lost more inches than I can count ⬇️(although I do track them), ⬆️increases my PR both cardio 🏃🏻‍♀️ and weight 💪🏻and decreased my body fat%.
While I still have progress to make I'm proud of how far I've come and how much muscle I have built but most importantly how much better I feel.
Also a huge shoutout to my tribe who have supported me along the way and fellow athletes at Strong Together Fitness.