Fighters are some of the most powerful athletes in the world. But you don't have to be a professional to enjoy the total-body benefits of a kickboxing workout. At Strong Together Chelsea, we combine non-contact striking with high-tempo cardio for a workout that beats all the rest!
Sign-ups for our Cardio Kickboxing Class start now, so save your spot today!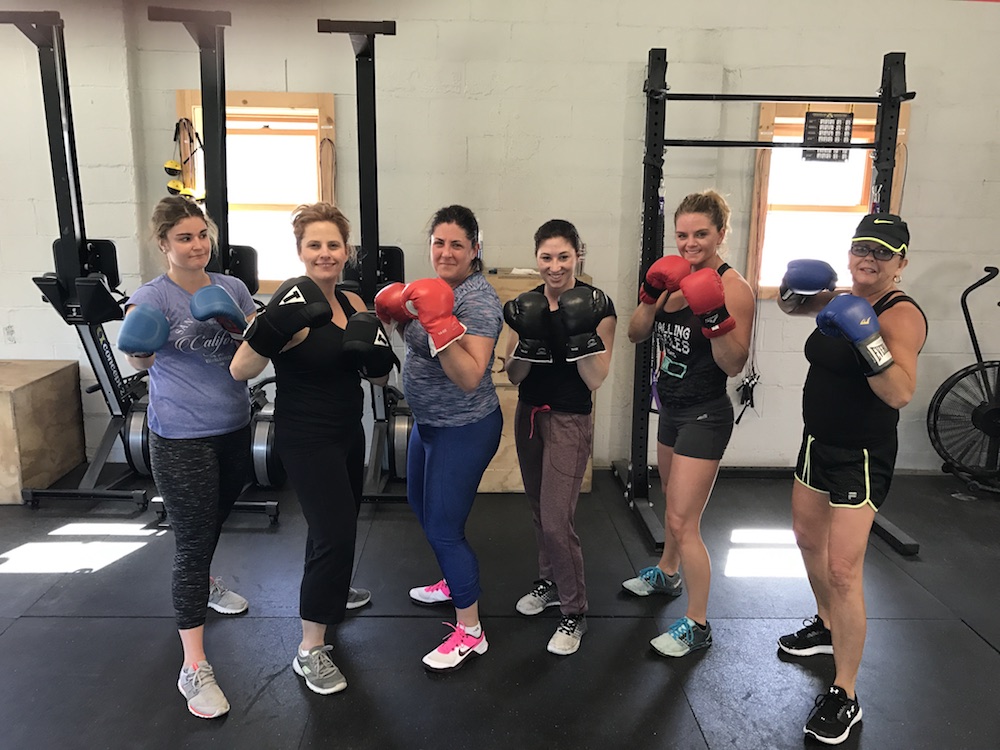 What Exactly is Fitness Kickboxing?
Our Cardio Kickboxing Class streamlines basic mixed-martial-arts, boxing, and self-protection striking concepts to bring you a daily workout that's seriously rewarding. Here's what you need to know:
Cardio Kickboxing is non-contact - Have fun and stay safe!
Fitness starts with technique - Learn to kick and punch with power and skill.
When you fight, you win - The benefits of kickboxing are up for grabs. No matter your level of current fitness or experience, all you have to do is show up!
How Fitness Kickboxing Is About to Take You to the Next Level
Strikes are some of the most functional movements you can teach your body. When you punch and kick with true power, speed, and accuracy, you utilize your entire body. Here's what you gain while you're honing your Kickboxing technique:
Overall fitness - improved heart rate, muscle tone, and agility.
Core strength - a better foundation for your fitness goals.
Rotational speed and power - the practical safety skills you didn't know you could exercise!
Why People Train at Stronger Together Chelsea
When you train at Stronger Together Chelsea, you get to train like a fighter—with the real equipment. Our members enjoy premier facilities, and Cardio Kickboxing participants enjoy it most! Our daily Cardio Kickboxing workouts include:
Shadow boxing
Focus mitts
Heavy bag Kick shields
... And expert coaches!
Our Stronger Together Chelsea coaches would love to meet you! Ready to start best the training program that Chelsea has to offer?
Get started now by filling out the short form on this screen.